In 2020, McMannen United Methodist Church was scheduled to celebrate its 150th Anniversary. In the midst of the COVID-19 pandemic, the most active hurricane season on record, and a presidential election, we decided to delay our celebration until September.
The Beginnings of McMannen United Methodist Church
Somewhere around 1870, marks the time when the people of God became a worshiping community. The first of the people destined to become McMannen members gathered under a giant oak tree for services led by the Reverend John Archibald McMannen. While our history is replete with golden memories, the story of McMannen was tarnished in the story of this country. Americans fought and killed fellow Americans on American soil over the issue of whether or not freedom should be extended to all Americans. Within a few yards of where McMannen would be established is Bennett Place the site of the largest surrender of Confederate soldiers ending the American Civil War, on April 26, 1865. McMannen is a church built on one of the foundations of the state of North Carolina, agriculture. Farming was big business and the enterprise leading to the establishment of Durham. The lovely white church overlooking farmland eventually was no longer rural as the land around the church was developed. As we honor our past, McMannen looks to pave the way for the future. To commemorate our sesquicentennial, McMannen unveiled a new vision to guide us into the next century.
Our Renewed Vision
"H.O.M.E. for All"
Honor God with our Worship
As the people of God, the Body of Christ, and the Community of the Holy Spirit.
Offer Ourselves in Ministry
With our prayers, presences, gifts, service, and witness.
Mature in our Faith
By growing to love God with our heart, soul, mind, and strength and our neighbor as ourselves.
Enter into the World
To give ourselves for others.
The mission of the United Methodist Church is "to make disciples for the transformation of the world." This new vision tells you how we are planning to make disciples.
HOME For All captures the depth of who we are at McMannen. We are a church that thrives on hospitality through food, family, and fellowship. A congregation that welcomes all people.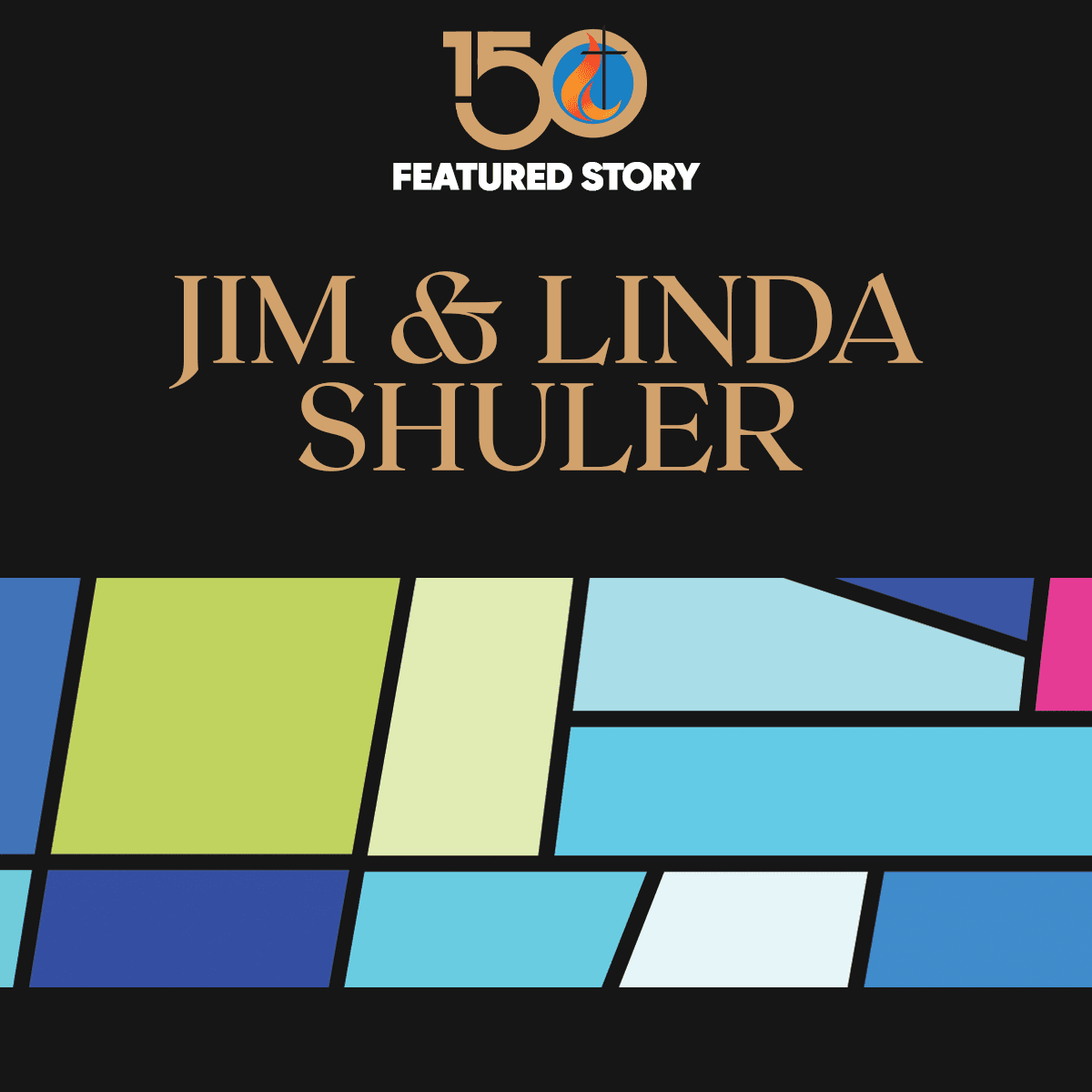 The Shuler family moved to Durham in April 1969. At that time, our first-born son, Brad was almost 3-year-old and our second son, Jeff, was born in July of that year. Having both been raised in the church, it was important to us to find a church home for our growing family. While we visited churches in the area, the first time we visited McMannen, we knew we had found the right place for us. The people here warmly welcomed us, and we felt right at home. Being new in town, we needed friends as well as a church family, and there were many young families with children.
In 1974, when our third son, Phil, was born, Vassar Jones was minister at the time. We remember him visiting us, and praying a beautiful prayer over our newborn son as he slept in his crib. We raised all three of our boys at McMannen, bringing them to Sunday school and church, cub scouts, boy scouts, and UMYF. One of the boys may have even sneaked a frog or two into the sanctuary, which at that time caused quite a commotion, as it hopped to the front of the church with a small boy in pursuit.
In sharing some of our memories, I remember as new members, we joined the young adult Asbury Sunday School class as 20 and 30-year olds. We met upstairs in the education building for many years because our present fellowship hall and church offices were not even thought of yet. Our class still meets, with some of the same members that started the class so many years ago. We still cherish our time together. We presently meet at the end of the fellowship hall, near the beautiful cross that was made by long-time member, Butch Hall, who is still part of the Asbury Class.
Over the years, United Methodist Women & Methodist Men have been, and still are, important parts of our lives. Both organizations are very mission-oriented, with a focus on helping others. Over time, we have both served in several different roles and been a part of the Administrative Council. We remember Homecoming in September, as a very happy time to celebrate McMannen's rich history. In preparation for that day, cards were sent to folks that had moved away, and so many would return for Homecoming. After the service, always preached by a minister who had served McMannen in the past, there was a big "Picnic on the Grounds." We would gather on the front lawn under the shade of
the huge trees for an afternoon of good food and fellowship together.
We have fond memories of Fall Festival, which was always the first Saturday in October. It took everyone working together, and lots of hard work to pull it off, but it was worth it! The fun and fellowship went right along with the hard work. A large portion of the money raised went to missions.
We remember the old stew hut that was torn down for the present Scout Hut. At the time, McMannen had very active Boy Scout and Girl Scout programs. Howard Blanton, one of the Boy Scout leaders, his wife, Lois, the church secretary for many years, and their son, Tim, were very active in scouting as well as other church activities. Tim died at age 13 of a brain tumor and ultimately, the building was named the Tim Blanton Center in his memory. That's how the scout hut got its name.
The scout hut was built with plenty of space for cooking outside. For years, the Fall Festival Brunswick stew was cooked over an open fire at the Scout Hut, in the same big black iron pots that have been used for generations. Times have changed and our congregation is aging, with not enough young folks to keep its tradition alive. Sadly, 2019 was our last Fall Festival.
The worldwide pandemic of 2020 will certainly put this year in history books as a year to remember. Thousands of people across the country and around the world have died of this terrible and very contagious COVID 19. We have learned to use new and innovative ways to stay connected, such as online streaming of the worship service, as well as ZOOM, which was new to so many of us. It has allowed us to meet virtually until the time comes when we can be together again. Through all this, we know that God is with us. We are not alone.
Happy 150th Anniversary McMannen
Jim and Linda Shuler